Tips of Tungsten Rhenium Wire Use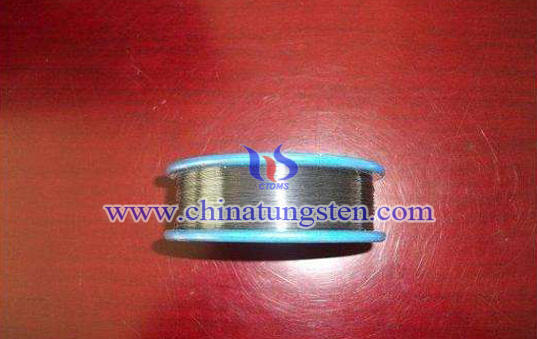 The positive pole is either WRe3 or WRe5; the negative pole is either WRe25 or WRe26
Temperature point: When the cold junction temperature is at 0, the temperature of the hot junction is at 10010001200140016002000; the EMF value of the φ0.1mm wire is calibrated at the Palladium(Pd) melting point, let q(Pd)=1554,we use purity Platinum melting point to calibrate theφ0.1mm wire in a form test, let q(Pt)=1769.
Uniformity: the non-uniform electromotive force of the single pole thermocouple wire, from head to heel, should ≤±40 mv at 1200.
Ductility: After stable anneal, the thermocouple wire can wrap itself six circles without cleavage.
Supply condition: the thermocouple wire is supplied after stable anneal, its silvery white color.
Hot junction weld: Make the positive and negative pole of the wire in order, use forceps to nip the wire and heating upon an alcohol burner. After twisting 3-5 circles, use an argon arc to weld into a ball shape.
The W/Re thermocouple bare wire can be used for a long time only in vacuum argon and inert atmosphere; it can not be used in the oxidizing atmosphere for a long time except it is insulated from the air by a shield or heat resistant protection tube.
WRe3-WRe25 thermocouple should match with its special compensating cable type WC3. There are four kinds of cable, such as bare wire plastic covered rubber covered and metal shielded wire.
WRe3-WRe25 thermocouple should match with the Type D calibration indicator to monitor the temperature. Now in China there are more than ten factories making many types of the indicator.
Outer protection tube for the φ0.5mm W/Re thermocouple wire
Storage of the W/Re thermocouple wire: the wire should be packed in a waterproof and damp-proof bag. For long time storage, it should be put in a dry vacuum glass jar which has silica dryer in it.